Articulation services
GENERAL
---
Support to potential resident companies  in identifying opportunities of interaction with UFRJ, through meetings and workshops with research groups
Holding of events that aim to stimulate the contact between the resident organizations of the Science Park and other interested publics
Monthly cycle of lectures and workshops
Cycle of open events for non-resident experts to explore certain fields of knowledge
Development of qualified networking. Integration of companies in the innovation ecosystem and approximation between large, micro, small and medium-sized companies of the Park, as well as other institutions of interest.
Disclosure of information on events, calls and tenders, programs and other matters of interest to companies.
SMALL AND MEDIUM-SIZED COMPANIES
---
Monitoring of the management  of small and medium-sized companies located in the Park, offering access to the network of partners for hiring consultancy and training to resident companies;
Establishment of direct and continuous channels to promote company-university interaction, so that the company's Plan for Innovation in Cooperation is implemented.

Articulation with UFRJ research groups

Articulation with entrepreneurial initiatives of the student body of UFRJ (Innovation Hub of UFRJ)

Articulation with other resident companies in the Park and in Coppe/ UFRJ Business Incubator

Image management, press advisory and consultancy

Connection with venture capitalists and mentoring for effective relationship with this community
LARGE
---
Support in the development and implementation of investments in R&D&I that large companies make together with several agents: the university, the government and other companies (including startups)

Support in the management of the project portfolios of R&D&I of the research centers settled in the Park

Creation of direct and ongoing channels for the promotion and interaction of the company and the university:

Connection to research groups of UFRJ;

Connection to entrepreneurial initiatives taken by students of the university (Innovation HUB – UFRJ)

Connection to other resident companies of the Park and COPPE/UFRJ Business Incubator

 Promotion and stimulation of sharing experiences obtained by resident companies through the partnerships by means of assessing schemes of project performance.
Special services
Softlanding – This program promotes the mobility of resident companies in other innovation environments, so that they can expand their relationship network and business opportunities. It has an international action with TusPark in China as well as a national action with Porto Digitial, in Recife, and TecnoPUC in Porto Alegre. The program decides which resident companies move to the aforementioned innovation environments and which companies from those environments are welcomed in Rio.
The Post-incubation program was created for those newly graduated companies in incubation processes. These innovative companies need support in making official their innovation processes and interaction with UFRJ and other external entities. Because they are still growing, post-incubated companies receive special guidance in the management area.
Together with Telefônica Open Future, the UFRJ Science Park offers the CROWDRIO program for the development of digital business and the IoT. The program has three eliminatory cycles of four months and it helps ideas get validated. The goal is to help launch the commercial potential of companies.
Resident companies can also participate in the Mentoring Program, of the Coppe/UFRJ Business Incubator together with the Business School (Coppead-UFRJ). In this program, former students make themselves available to the residents for strategic orientation and networking.
The recent program called Trajectory X targets women working in the Park (business owners and workers). It fosters the professional personal development of these women so that they can become leaders. Although it was created to help women overcome challenges, the program is open to everyone.
Infrastructure services
24/7 security;

Landscaping;

Public cleaning;

Cleaning of common areas of shared buildings;

Waste collection;

Public lighting;

Lighting of common areas of shared buildings;

Central air conditioning and its maintenance;

Civil and electrical maintenance of common areas;

Maintenance and operation of the telecommunication system;

Reception and administration of the Park;

Access to the Park's auditorium for up to 70 people and meeting rooms.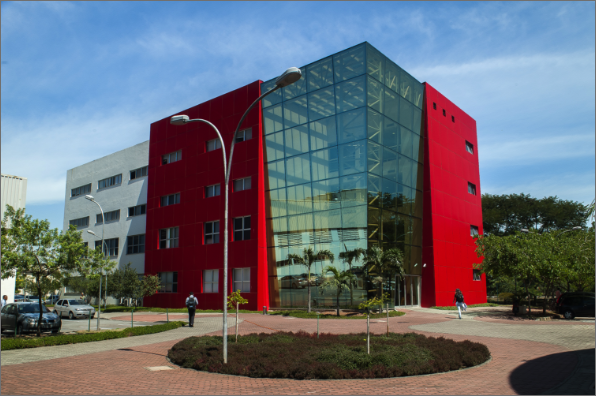 CE-TIC Business Center
---
A four-storey building with a total area of 2800 square meters. Available to small and medium-sized companies, the CE-TIC Business Center has personal offices and shared rooms, central air conditioning, raised floor, individual electric panels in each room, a wide and mapped network of structured cables, the possibility of using wireless, an IP telephone system, and rooms that are large enough to be customized.
MP Business Center
---
This building is available to companies with a semi-industrial profile that need space and height suited to the installation of the required infrastructure for the production of their products and services. The area of 3100 m² includes ten (10) modules of 200 m² each and have 8 meter-high ceilings. At the moment, there are 750 m² available for rent.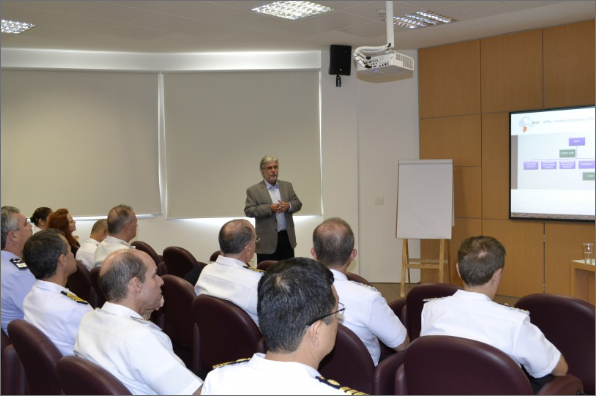 Auditoriums
---
The administration building of the Park has two auditoriums that accommodate up to 70 people. Several activities can take place here: seminars, courses, lectures, exhibitions and workshops. The companies settled in the Park can book this space and use it when available.