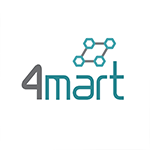 info:
---
Development of architecture for automation solutions using machine learning and AI techniques and creation of onboard IoT systems, based on the Arduino and Raspberry PI platforms integrated with cloud real-time tracking systems.
site da empresa
info:
---
Bela Horta promotes the eating of foods without agrochemicals in the cities by using boxes to plant vegetables and can be found in many street fairs. We see ourselves as a factory of vegetable gardens located in the urban area of Rio de Janeiro. We use recycled and sustainable products to prepare our little urban farms. The land we use for plating as well as the week's seedlings are 100% organic and come from the rural producers of the areas of Guapimirim, Petrópolis, Teresópolis and Nova Friburgo, which are all certified by ABIO/ Orgânicos do Brasil (Organic farmers association of Brazil). Our vegetable gardens are 100% artisanal.
site da empresa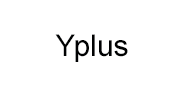 info:
---
Blockchain for registering data processing. Setting up of Brazilian public key infrastructure and Blockchain cryptographic keys. Knowledge building (AI) from field ontologies. Pocket apps that interact with Blockchain.
site da empresa